Highstreet Estate Agent vs Online Estate Agent
If you want to sell your house you'd normally head to your local high street estate agent. They'd offer advice, market your property and have a for sale sign outside in no time at all. But times are changing and the rise of the online estate agent is giving more traditional estate agencies a run for their money – often at a much lower cost to the client.
High street estate agents have a wealth of expertise at their fingertips when it comes to marketing properties and understanding the area. They know the right price to sell your home at and they have extensive experience of doing so. How can an online estate agent compete with that you might ask? However, an online estate agent can still have local area knowledge and may focus on one particular area. For example, Open House operates in Peacehaven, Saltdean, Newhaven and Seaford and has just as much knowledge to draw upon.
Online Estate Agent vs High-street Estate Agent
With a high street agent, you can walk into their local office and have a face-to-face conversation arguably making it a more personal service than online selling. However, you'd be surprised – while most online agents don't have a shop front they will still come and talk to you in person and they're always available on the phone or email 24/7.
So, what are online estate agents giving you that your average high street agents are not? The answer is simple – their fees are less, meaning you save money! Online estate agents will either take an upfront fee or a considerably smaller percentage for commission.
Online estate agents offer just as high a level of expertise too. In the past, the high-street agent would usually negotiate on your behalf but now an online agent is just as capable of doing the same. An agent, whether online or high street, wants to make your experience as positive and stress free as possible, plus they want you to recommend their business. As a result, you can expect them to negotiate strongly on your behalf, getting the best price and the quickest sale for you.
High street agencies have worked hard over the years establishing themselves, however, online estate agents work equally hard if not harder to prove themselves. Plus, they can save you a substantial amount of money. They are much more likely to stand by you and your sale until completion and you'll get more of a loyal return on your investment.
The Open House Experience
So, what's the Open House experience? Open House provides you with the best of both worlds – an online estate agency offering lower fees but all the expert knowledge and advice you'd expect from a traditional agency. Open House's agents will accompany you to all viewings, deal with negotiations and help you throughout every step of the process. Even better, Open House charges no upfront fees and only a low 0.6% commission rate.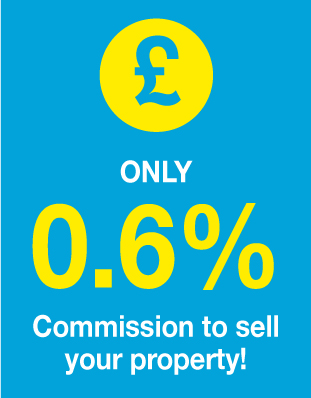 « Back