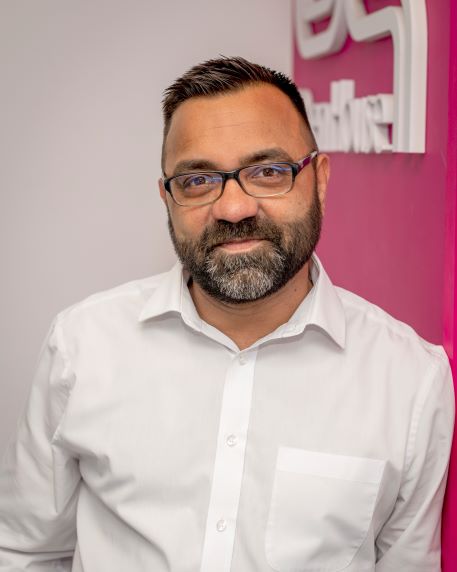 Interview: Bryan Hollands on why he's joined Open House Estate Agents
If you've been scrolling through social media lately, you may have seen our post introducing Bryan Hollands as a new partner at Open House Estate Agents.
So to help you get to know the man behind the freshly-pressed shirt, we thought we'd initiate Bryan by sticking him on the hot seat. Here's what he had to say.
Tell us about yourself
My career started in 1997 as a junior negotiator for Wyatt and Son in Peacehaven, now known as Cubitt and West. It was here where I first met Stuart Foster who, at that time, already had ten years' experience as a property agent.
For the next 13 years or so, I worked across Brighton, Saltdean and Peacehaven where I dealt with all types of property transactions from ex-local authority property through to mansion flats and everything in between.
But after realising the big fish were more concerned with targets than customer service, I decided to leave for an independent. So in 2010, I joined Phillip Mann.
Why did you join Open House?
Having achieved significant success at Phillip Mann, I felt it was time for me to do more. So when the opportunity arose to join Stuart and Neil at Open House, I knew it was the right move to make.
As a partner, I look forward to sharing control over the direction of our independent estate agency. As you can tell from our client reviews, the guys have been doing an upstanding job at Open House. So for me, it's about turning the volume up on what we're already known for: fairly-priced fees, unrivalled experience and a down-to-earth, friendly service.
Why should customers choose you to sell their home?
With us, we invest more into selling your home. If you research other local agents, you'll find not all of them list your property on major selling portals such as Rightmove, Zoopla and Boomin. At Open House, this is something we include as standard.
If you head to our properties for sale on our website, you'll also see every listing is accompanied by a virtual walkthrough. Again, we offer this service as standard at no additional cost to our clients.
But aside from all the online extras, both myself, Stuart and Neil are residents of both Peacehaven and Saltdean. It means we're in a better position, not just to sell properties, but to advise on all that priceless local knowledge you don't get with a corporate.
For me, that's what it's all about – going above and beyond client expectations by offering a personal, human-focused service.
What does your typical day look like at Open House?
Every day is different and that's why I love this industry. From valuations and viewings to qualifying leads and chasing solicitors, we do what it takes to get our clients the right result.
Despite being directors at Open House, we're not detached from our clients by layers of middle management. Instead, we're with them every step of the way. And in my opinion, that's the way it should be.
How can we contact you with any property enquiries?
You can reach me on our office line by calling 01273 830987 or you can email me at bryan.hollands@localagent.co.uk. Alternatively, you can pop in and see me. We're the little pink shop on the South Coast Road, opposite Sainsbury's.
« Back