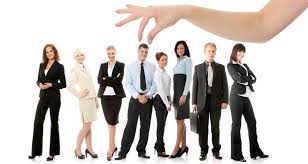 Estate Agents Woodingdean, Rottingdean, Saltdean, Peacehaven, Newhaven
Estate Agents in Woodingdean, Rottingdean, Saltdean,  Peacehaven and Newhaven
Your questions answered.
 So you are thinking of selling your home in either Woodingdean, Rottingdean,  Saltdean, Peacehaven or Newhaven. Who do you Choose ? and Why?
 When choosing an agent to sell your home in Newhaven, Peacehaven or Saltdean there are many factors to consider.
Ask yourself, what is the main thing you want from your Estate agent.
Is it cheap commission?
Do you want them to be local and have expert local knowledge?
Do you want to be able to trust them to come into your home and show people around?
Do you want to have confidence that they are going to work on your behalf to achieve the best possible price?
Do you want them to have experience and have the knowledge built up over years of work within the industry, not only to progress your sale through to completion, but to be able to deal with any issues that come up along the way?
Do you want them to be available at a time that suits you and your prospective purchaser?
Well the correct answer is ……….ALL OF THEM!
Then ask yourself High Street agent or Local On Line Estate Agent
There are several estate agents in Newhaven, Peacehaven and Saltdean  so who do you choose? What you must do, is consider all the above.
The first stop for a lot of people will be the high street agent. You pass their offices on a regular basis and see the name up in lights, so they must be the trusted people to go with.
Another option is a local online estate agent. Not one that  is based up North somewhere but one that is based in your area.  Who are they and would you trust them to do a good job.
For this Blog we will look at Open House Estate Agents who are based in Saltdean and Peacehaven who also cover Woodingdean, Rottingdean, Newhaven and Denton.
So, you have got your list of criteria of what you would want in your selling agents now let's go through them and compare the High Street against the local on line estate agent.
High Street                                                  vs                                   Open House Estate Agents
Commission
 High Street agents need to pay for their expensive cars and offices. This has to come from somewhere so they will need to charge as much as they can get away with. On average this fee is between 1.2% + vat and 1.5% +vat.
Open House Estate who are based in your area, do not have these costs so can sell your home for only 0.6% + vat. That is half the lower amount of the high street agent.
Some other agents also offer a commission free. Be wary of this as the commission then has to be paid by the purchaser!!  You then need to ask yourself, who is the agent working for? If their commission is being paid by the purchaser then they are more likely to want to help that buyer get your property at the cheapest amount possible. So they are really working for your buyer and not you! Plus any purchaser would knock the commission off the asking price straight away!
Based locally and have knowledge of the area
H.S Difficult to answer, some independent high street agents do have local people that live in the area and will have some local knowledge. The more corporate agencies tend to move their staff around from office to office, so it is sometimes difficult to get people with local knowledge that live in the area.
Open House is run by Neil Standing and Stuart Foster who both grew up,  live and work in this area, they both went to school locally and have expert knowledge if needed. Stuart is a local school governor and Neil helps coach the under 11's football team in Saltdean.
Trust
 H.S As mentioned above corporate agencies have a turnover in staff so trust should be looked at on an individual basis and your own decision should be made. If that agent is local and has been doing the job for quite a few years then they should be trustworthy.
Stuart and Neil of Open House have been in the industry roughly about 29 years each so they have built up a good reputation within the industry for not only good service but being people you can trust with your most valuable asset. http://www.openhousebrighton.co.uk/testimonials/
Always check the agent's testimonial page and that they are members of the Ombudsman scheme.
Are they going to work on your behalf to achieve the best price?
High Street corporate agents are targeted on sales, not only for the office but for individuals within the offices. This means that sometimes the people within the office will try and secure a sale with their applicant as quickly as possible to get it off the market so they do not lose their individual commission. There is an argument that if they worked together then all potential purchasers would be offered the property, thus potentially achieving a higher price for the seller.
Open House is owned and operated by the directors and they work together to get as many potential purchasers into the property and try and achieve the highest possible price for the seller.
Experience within Estate Agency
 High Street offices are normally run by managers with a few years' experience and have dealt with certain scenarios and problems that arise within the sales process. Make sure that you have the most senior member of staff dealing with this to help you. If it is left to a more junior member of staff they will generally be reactive rather than proactive in progressing your sale through. You want someone that will chase your sale and update you on a regular basis. On this note, be wary of agents that guide you to their preferred solicitor. If that agent is recommending a solicitor because they have used them over a number of years and they do a good job then fair enough. If they are recommending that solicitor because they get a referral fee then think again. You should always use a local solicitor and get one that has been recommended by someone independent.
Neil and Stuart at Open House have been in the industry over 29 Years. Over this time they have dealt with all manner of issues that rise up within the sales progress. They work closely with a number of local solicitors and recommend several on a regular basis. They will never recommend a solicitor that has offered them incentives for them to recommend a certain solicitor. They only recommend the ones that they believe do a good conveyancing job.
Agents Availability
High Street agents will have set hours of work. This normally is between the hours of 9-6 on weekdays and 9-4 on a Saturday, although this does fluctuate between the different agents. Generally out of these hours there will be no one around to take your calls.
At Open House Estate agents they have someone to answer the calls and emails 24/7 making life simpler for vendors and purchasers.
High Street Vs Local On line Estate Agents?
After reading all the above, comparing the service form an average High Street Estate Agents  vs Open House Estate Agents it is quite compelling in the favour of Open House Estate Agents.
So a few tips: 
1:  You don't always get what you pay for. Read the above material and make your own decision, but do not end up paying a higher commission for a lesser service just because you pass their office daily.
2: Make sure that your agent has the local knowledge to be able to sell your property with confidence and answer any burning questions that your prospective purchaser throws up.
3: Trust your agent… Check your agent's testimonials on their website, look at their Facebook reviews and google reviews. Look at the amount of time they have been in the industry, if they are not trustworthy then they wouldn't last long within this demanding business. Do they live locally? They wouldn't want to do a bad job in an area they live in.
4: Make sure your agents are not on individual commission as they could end up working against each other trying to secure their own commission rather than working together to gain you the best price.
5: Make sure you agent has been in the industry for a good length of time. There is no substitute for experience!! The more experience you have the better service you can offer.
6: Make sure your agent is available when it suits you and your prospective purchasers. Sundays can be a good selling day. If you agent is closed then they can't view your property!
High Street agents are closing down all the time. In fact only recently King and Chasemore have just closed down their Rottingdean and Peacehaven branches. This is due to the way people search for their next home. Research shows that over 93% of people find their next home online. So if you are looking to sell your home in Saltdean, Peacehaven or Newhaven, you could do a lot worse than calling Open House for a free valuation.
01273 830987
« Back