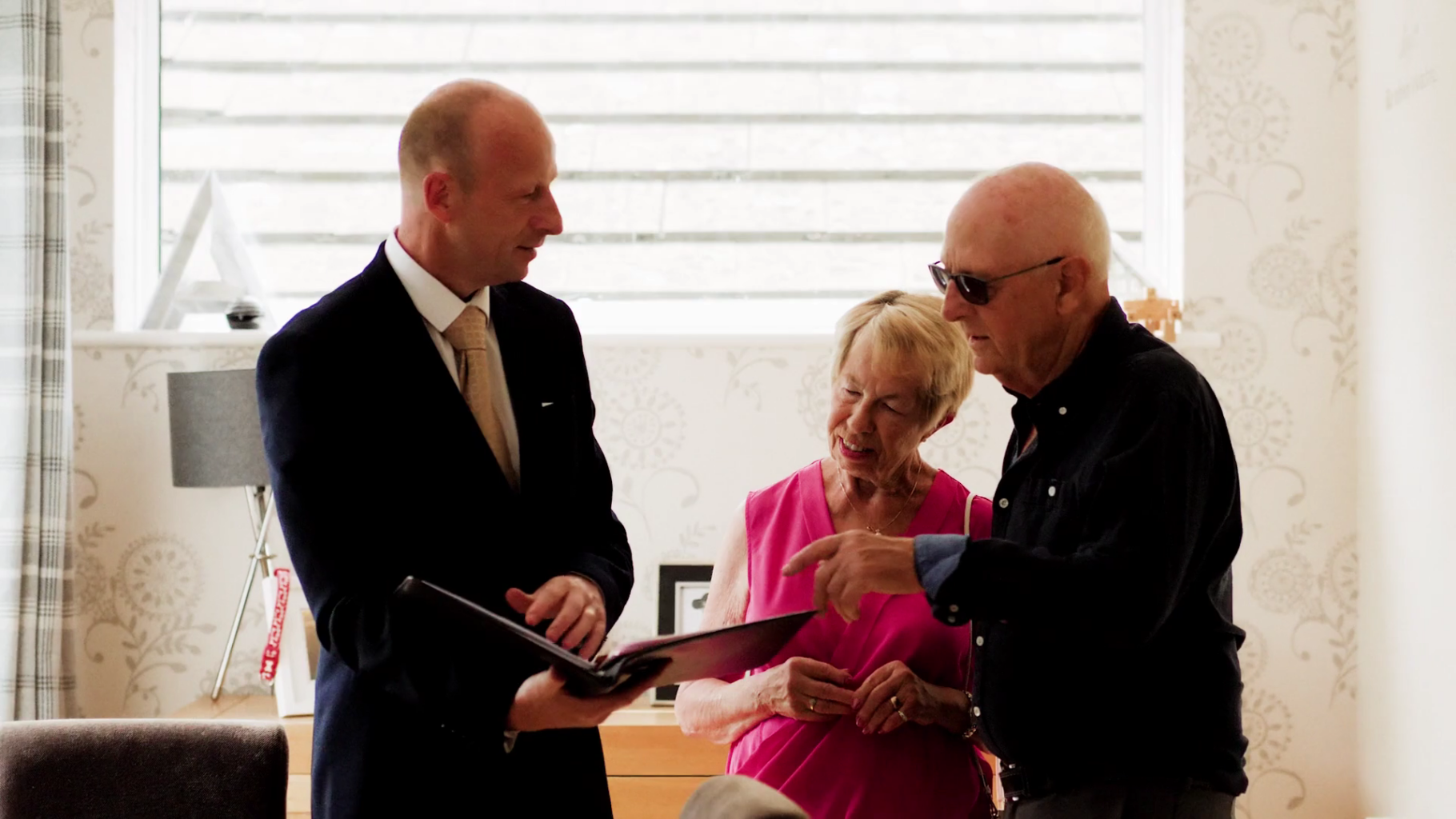 The ultimate guide to finding the right estate agent for you
If you want to secure the best price for your property, you need to find an agent who ticks all the boxes.
Our ultimate guide to finding the right estate agent covers everything you need to know to make the right decision, including:
Asking for recommendations
Surveying the local area
Checking credentials
Going undercover as a buyer
Booking a valuation
Confirming viewing arrangements
Assessing level of experience
Checking advertisement strategy
Reading the small print
Ask for recommendations
Personal recommendations are a strong starting point for finding the right estate agent. If your family, friends or colleagues have any positive experiences with agents, get their details and add them to your list.
If you have a little time on your hands, follow up on their recommendation by asking:
What they liked most about the agent?
Whether they secured asking price?
How quickly did they sell their property?
What type of property did they sell?
What were the agency fees?
This'll give you a clearer indication whether the agent is the right fit for you.
Survey the local area
As well as asking for recommendations, surveying the local area for "sold" and "for sale" boards is an easy way to see who's marketing the most properties in your area.
If one estate agent appears to be more dominant than the other, it's worth finding out why they're the preferred choice for most buyers.
A wise place to continue your research is visiting the estate agent's website, reading customer reviews, or browsing recent property listings.
Check industry credentials and professional bodies
Estate agents are required to be members of The Property Ombudsman Scheme (TPO) who provide free, impartial and independent advice for all parties involved in a sale.
While it's assumed your chosen agent will be a member, it's always worth double-checking for your own peace of mind.
At Open House Estate Agents, we've been a member of TPO since first opening our doors in 2015.
Go undercover as a buyer
Once you've shortlisted several estate agents, visit each in-person pretending to be a buyer.
Not only will your undercover efforts give you a true representation of the buyer experience, but it'll also give you a gut reaction to the agent's service, knowledge and credibility.
Don't worry if you feel a little immoral leading on an agent as a pretend buyer. If they impress you, it'll be worth their time in the long run.
Invite estate agent to complete a valuation
Any agent can provide a free valuation on your property. But a great agent will go a step further by validating their valuation with examples of similar properties they have recently sold in your area.
Not only will comparative sales give you more confidence in the valuation, but it'll also prevent any chance of being misled by optimistic pricing.
You can also use the valuation as an opportunity to ask follow-up questions, like:
How quickly do you tend to sell homes?
What happens if my property doesn't sell as quickly as anticipated?
Where's the validation behind your valuation?
Are you open at weekends?
Does an experienced agent accompany all viewings?
If you have any doubts about an agent's valuation, you can check what your property's roughly worth by visiting Land Registry.
And remember, if your valuation sounds too good to be true, it's highly likely you're dealing with a dishonest agent trying to win your business.
Confirm the viewing arrangements
Before you sign any agreement, it's worth asking who will be conducting your viewings.
In some cases – especially with larger outfits – you might initially deal with an experienced agent only to discover your property is later passed to someone learning the ropes.
If you're paying top dollar for an experienced service, make sure that's what you receive.
Assess level of experience
Estate agents with experience selling properties in your area usually have an active pool of potential buyers in their little black book.
It means your agent can fast-track a sale by avoiding time wasters and vetting the right buyers who might be interested in your property.
Ask where your property will be advertised
If you want to find the right buyer as quickly as possible, it's important your agent goes further than simply marketing your property in their shop window.
That's why we advise you to check what's included in your agreement. As standard, you should expect your property to be listed on all major selling portals, like Rightmove and Zoopla, as well as the agent's website.
At Open House Estate Agents, we also promote your property virtually through Giraffe 360 technology. It means potential buyers can view your property without disrupting your day.
Check agent fees
Most UK estate agents charge a percentage fee anywhere between 0.75% and 3.0% + VAT of the agreed selling price.
At Open House Estate Agents we charge 0.95% + VAT which includes:
Property evaluation
Listings of major portals
Accompanied viewings
Feature listing on our website
Social media marketing campaign
Professional photography and floorplan
High-definition virtual walkthrough
24-hour contact with a dedicated agent
Offer negotiation and buyer screening
Read the small print
Take your time to read the terms and conditions of the agreement and ask any questions on points you don't understand.
As a priority, it's worth checking:
Additional marketing costs for professional photography and 360 virtual tours.
Sole selling rights which prevent other agencies from selling your property.
Time commitments and notice periods to determine when your agreement with the estate agent expires.
To avoid additional costs of £60 upwards, we also advise you to check if an Energy Performance Certificate (EPC) is included in the agent's fee.
If you have any questions about finding the right estate for you or wish to book a valuation with us, call Stuart and Neil on 01273 830987.
« Back